Iterable launches into the subscription market with ABM strategy, creates $3 million in pipeline
Omni-channel growth marketing platform Iterable hired us to create content and digital strategy for their new emerging market of Subscription Retailers. To break into fast growth companies like Rocksbox, Fab Fit Fun and Birchbox, we needed to create a multi-channel thought leadership campaign that would make Iterable stand out from the pack as a best-in-class enterprise solution that could help them meet their aggressive sales targets.
We delivered both top-and middle-of-the funnel marketing assets to drive customer awareness and interest. Campaign touch points included a microsite, direct mail, white paper, live presentations, webinar, interactive quiz, infographics, videos, blog posts and social campaigns. The campaign created $3 million in pipeline for the sales team just 2 months.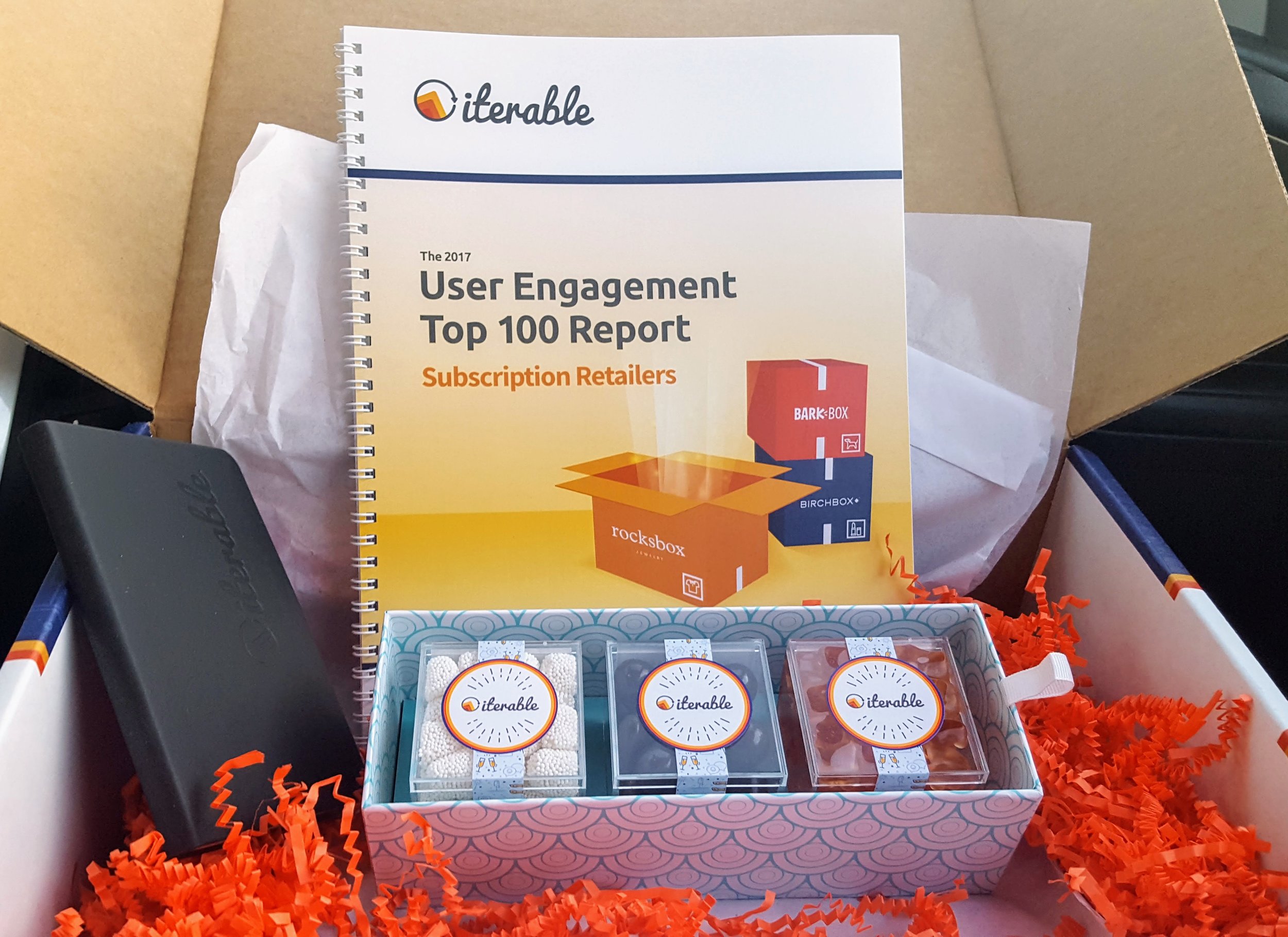 We ran an integrated direct mail campaign that contained a beautifully branded box, personalized letter from the account executive, custom Sugarfina candies, and additional branded swag. We coordinated this with a 7 step "play" with automated emails, personal phone calls, and Linkedin Inmail from the account executive. This campaign alone created nearly $2 million in pipeline.
The Iterable content team analyzed the multi-channel marketing campaigns for the top 100 subscription services companies and compiled a report of their findings and recommendations. This report created over a million dollars in pipeline for the team.